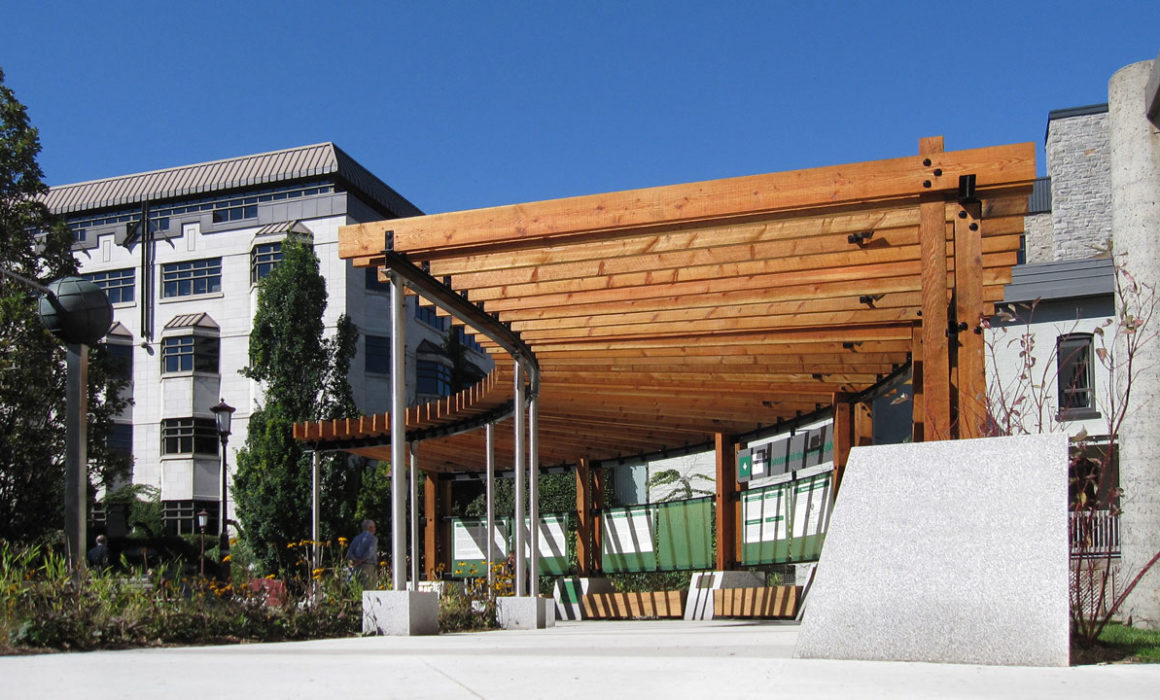 Whether it's site specific furnishings for important places, interpretation projects for cultural or historic sites, or signage and wayfinding programs – many of the projects we work on involve design for public spaces.
We have deep experience with understanding appropriate scale and robustness for public use. We understand scale, and the importance of getting it right, for both interior and exterior environments.
Respecting the importance of Universal Design standards and best practices is extremely important to us. A great deal of thought goes into making our designs as inclusive as possible for the greatest number of people possible. Design for public spaces requires consideration for the needs and desires of the widest possible spectrum of society – it can be a delicate balancing act.
Design for public spaces often demands special attention to materials and finishes, to ensure the longest service life. Many of our designs will have hundreds of thousands of users each year, a scenario that can lead to accelerated wear without properly specified materials and finishes. Graffiti and vandalism are ever-present realities in the public realm, and we have strategies to combat these as well.
If your project involves design for public spaces, we should talk.