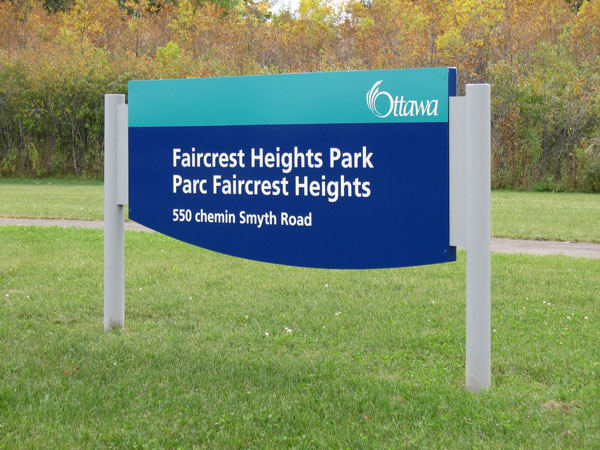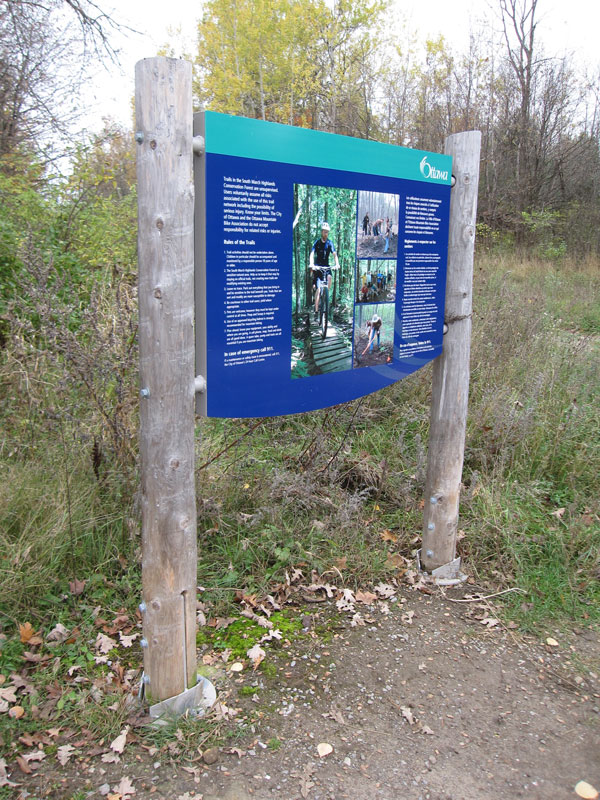 City of Ottawa Park Signage
Development of a new standard park signage system for the urban and suburban parks in the City of Ottawa. The custom post and panel system has a range of sizes scaled for situations ranging from regional roadways to neighborhood parks. This system continues to be implemented over time by the City of Ottawa as life-cycle replacement of legacy signage dictates. The original system has been extended as site identity signage for a variety of city-owned facilities, including community centres, fire stations and paramedic stations.
The system was extended by Intu into a suburban variant that blends the clean urban look of the earlier system with the rustic appearance of natural, unfinished cedar posts to create a pedestrian scaled signage system that is highly appropriate to its surroundings.
Fabrication: Tri-Pro