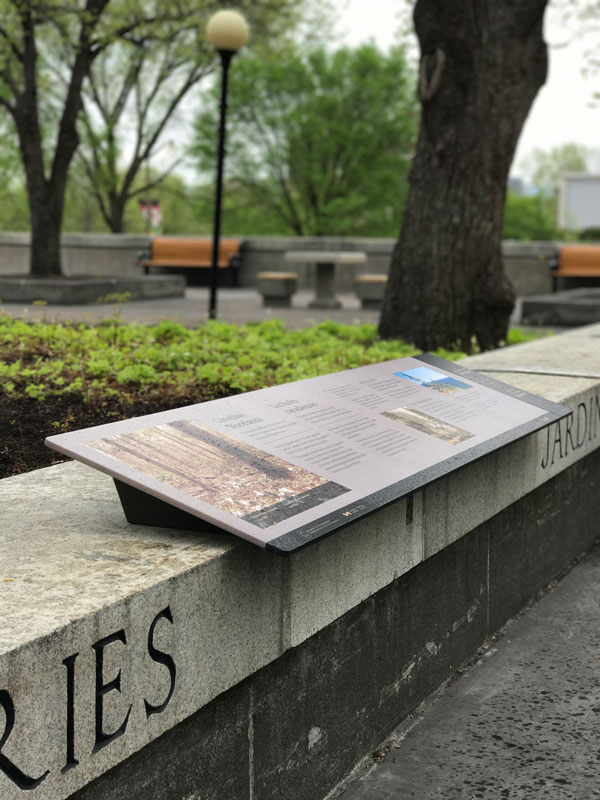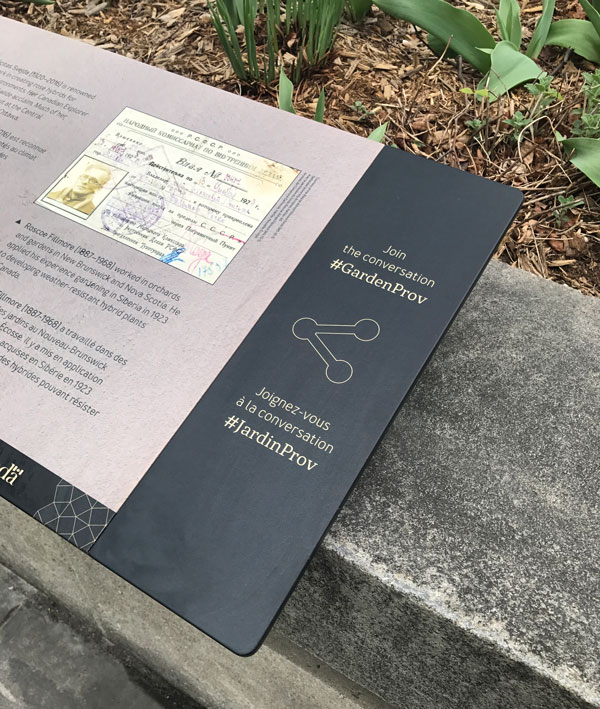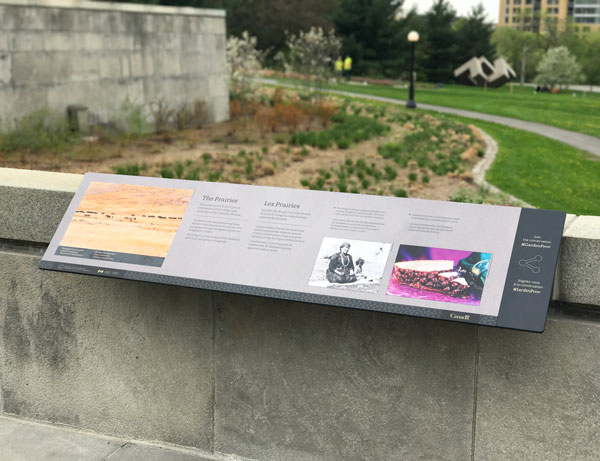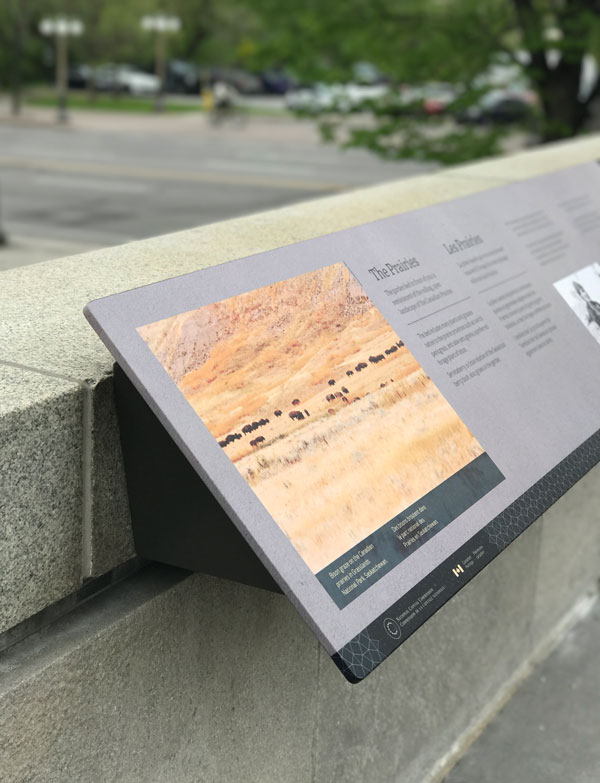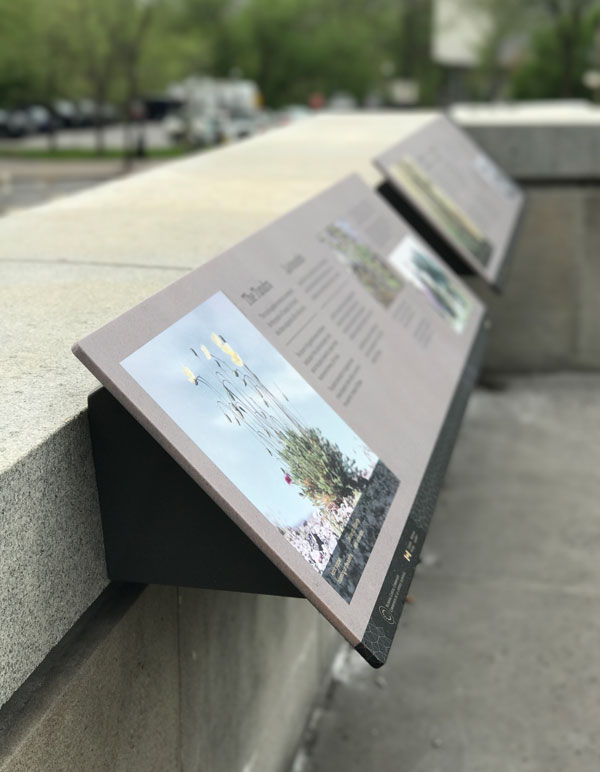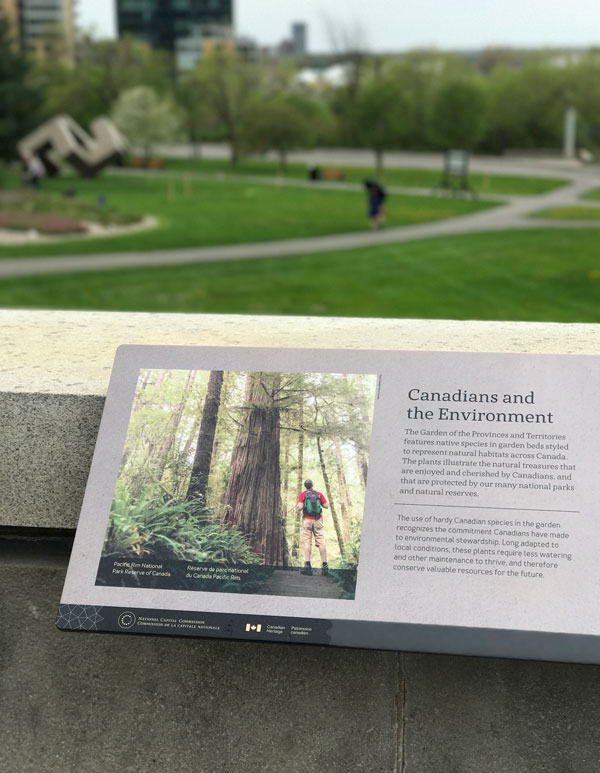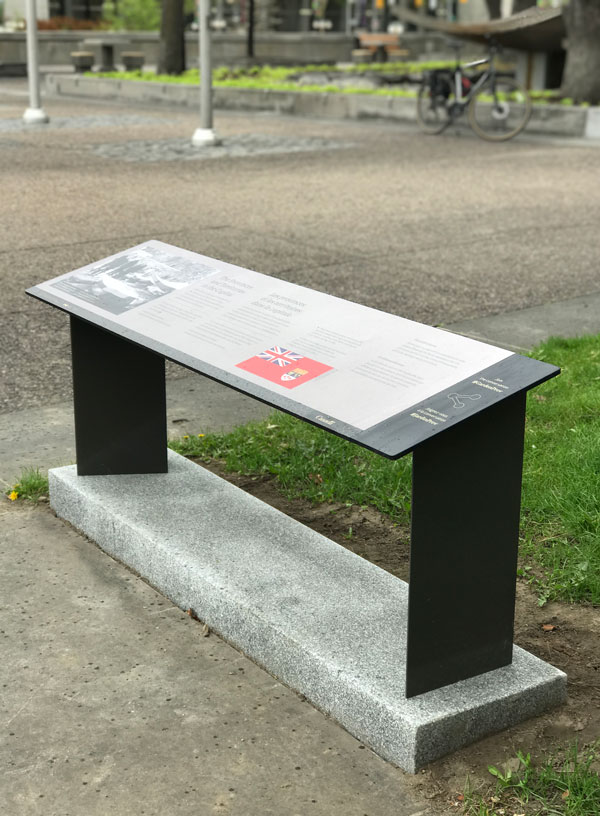 Garden of the Provinces & Territories - Plaza Interpretation
This interpretation project was a collaboration between Intu and Achia Design for Heritage Canada in Ottawa, ON. The Garden of the Provinces & Territories was originally constructed in 1962 as a fulfillment of part of Jacques Gréber's 1950 plan for Canada's Capital. The plaza was designed by Landscape Architect Don Graham of the NCC, and built in anticipation of the Centennial celebrations in 1967. The plaza has been renovated in recent years, including some alterations to improve accessibility.
The interpretation tells the story of the surrounding garden's symbolic links to the regions of Canada.
The panels use a direct embed process of image transfer onto a powder-coated surface, providing a graphic that wraps around the edge of the panels. The seven panels present a simple, modern image very much in harmony with the site. The minimalist supports recede from view, leading to a panel presentation that makes the interpretation appear to float over the wall surfaces, concealing the fastening methods. There are two designs of wall support to suit two heights of wall, plus a freestanding design as used in the Garden Interpretation. A separate add-on panel carries social media information, and can be updated without requiring a reprint of the whole panel.
Fabrication – Dymech
Graphic Production – Systeme Huntingdon