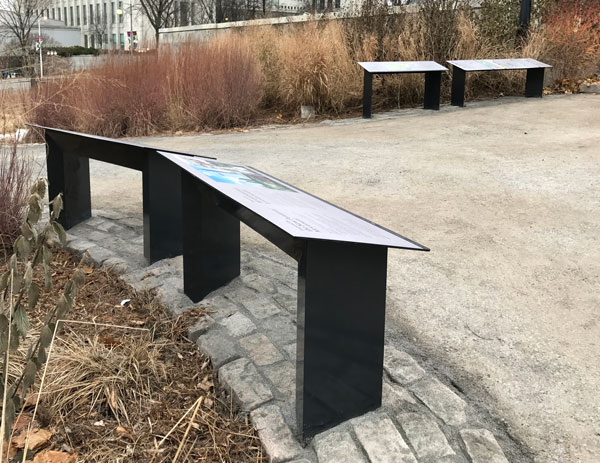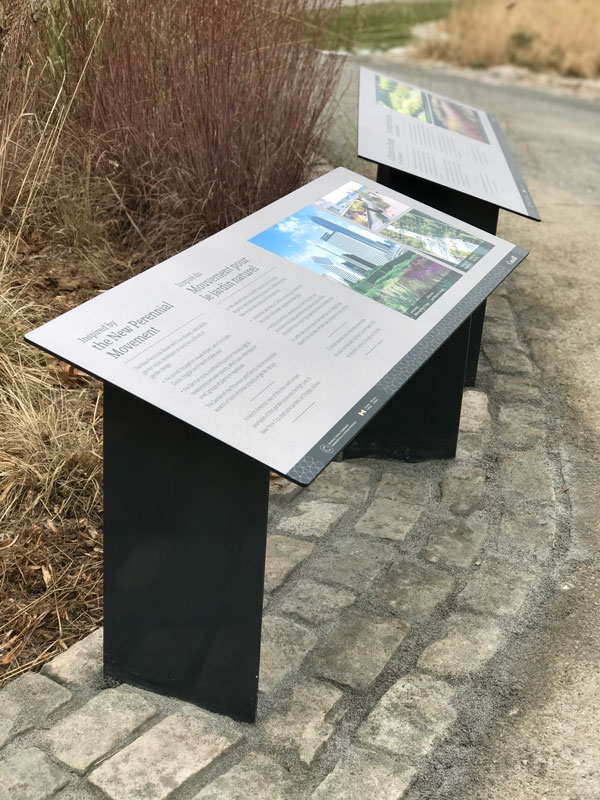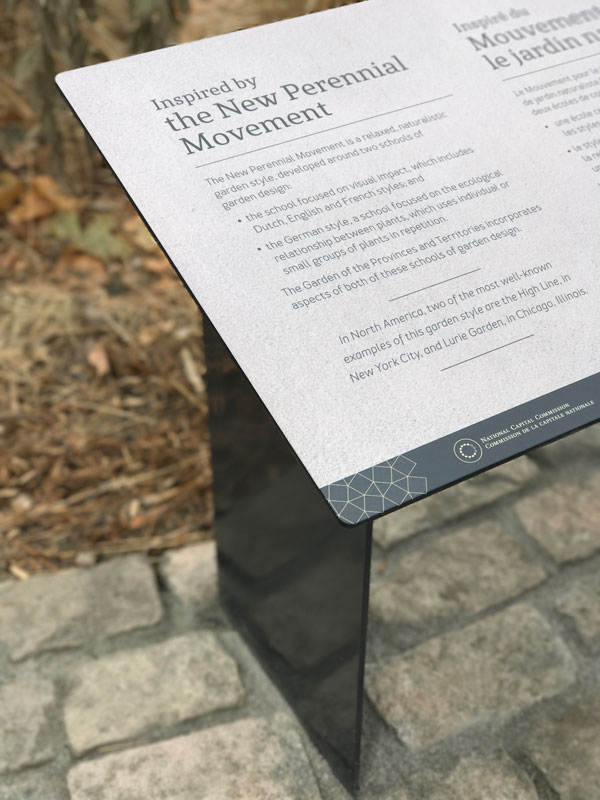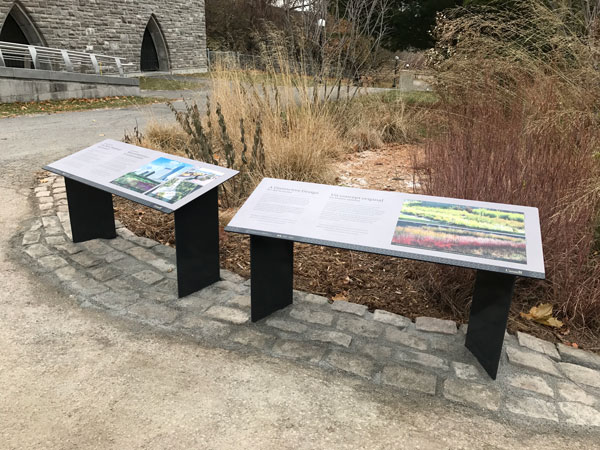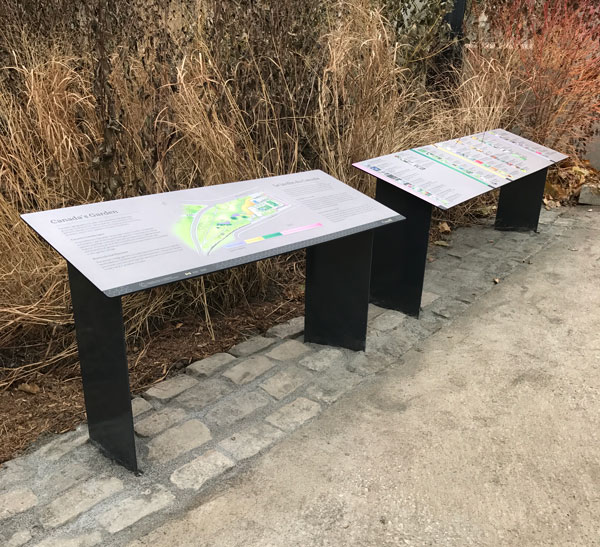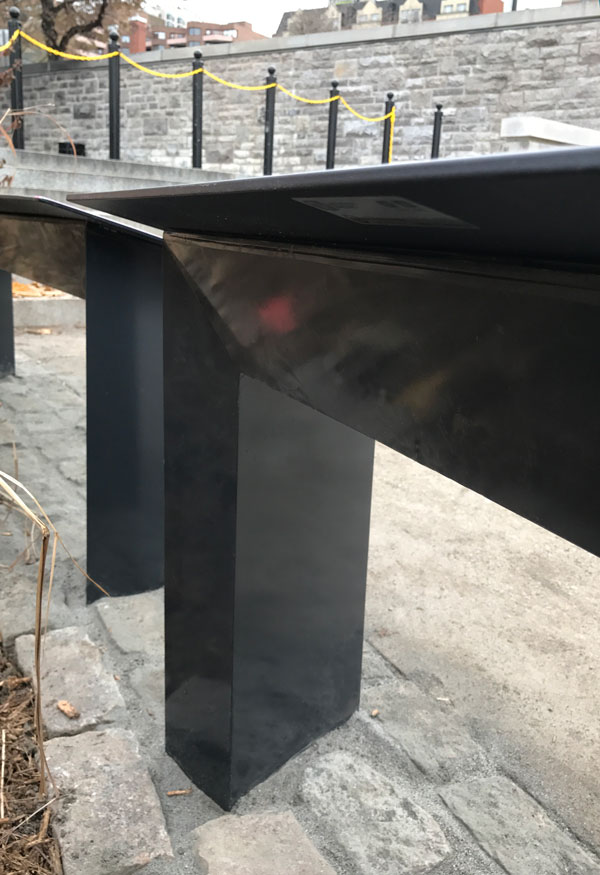 Garden of the Provinces & Territories
This garden interpretation project was a collaboration between Intu and Achia Design for the National Capital Commission in Ottawa, ON. The Garden of the Provinces & Territories was originally constructed in 1962 as a fulfillment of part of Jacques Gréber's 1950 plan for Canada's Capital. The garden was built in anticipation of the Centennial celebrations in 1967, and has been renovated in recent years. The garden area of the park was re-designed in the style of the New Perennial movement, best known from the High Line in New York City. The interpretation tells the story of the garden's recent re-design and aids visitors in understanding the context as well as identifying the plants used in its creation.
The panels use a direct embed process of image transfer onto a powder-coated surface, providing a graphic that wraps around the edge of the panels. The custom stands are present a simple, modern sculptural form to support the panels while concealing the fastening methods.
Fabrication – Dymech
Graphic Production – Systeme Huntingdon
Client
National Capital Commission