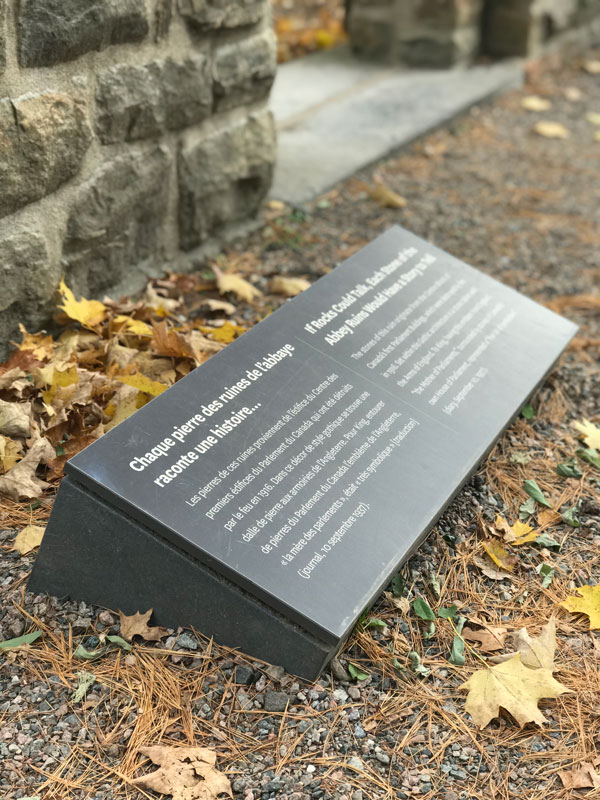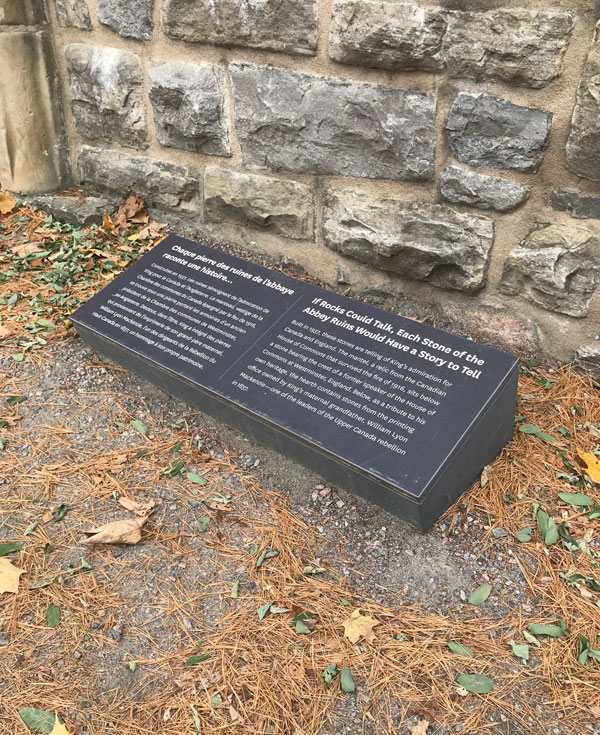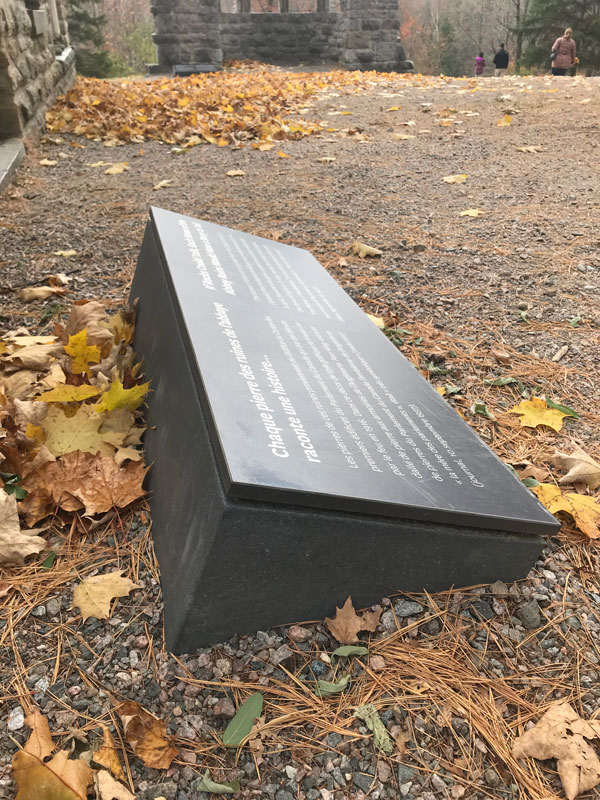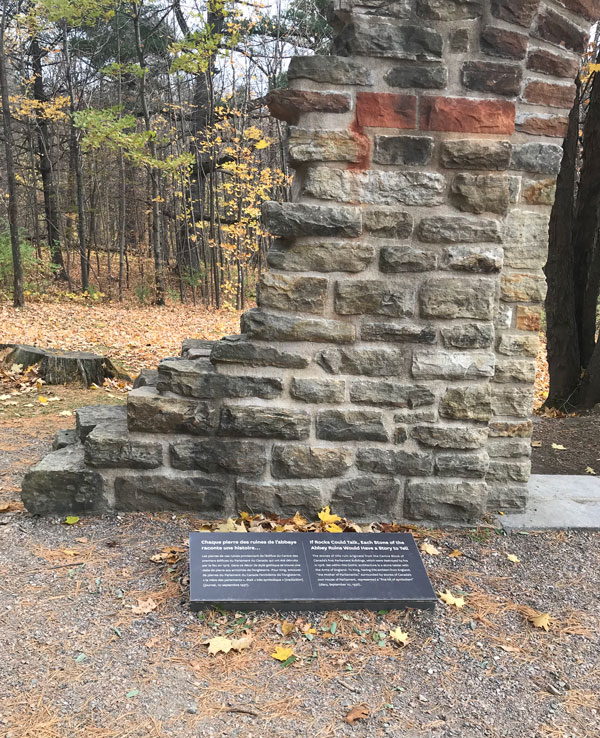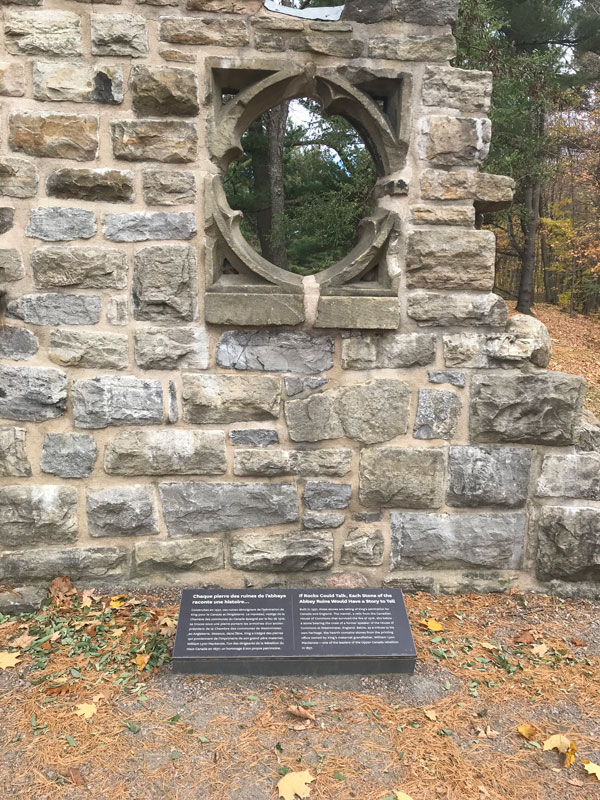 Mackenzie King Estate Ruins Interpretation
Mackenzie King Estate is a large property located within Gatineau Park near Chelsea, Quebec. The 231-hectare country estate belonged to Canada's 10th and longest-serving prime minister, William Lyon Mackenzie King. It represents 50 years of work in completing his vision for the buildings and grounds. Part of this vision is a set of ruins created from salvaged fragments of buildings that once stood in various places in Britain and Canada.
This project involved the development of four simple interpretive graphic panels to provide context to the ruins. The graphics follow the a larger interpretive plan and design developed by others. The simple panels and low profile stone supports provide the interpretive information in an unobtrusive manner that keeps the visitor's focus on the ruins themselves.
Stone Fabrication: Rock of Ages
Graphic Production – Systeme Huntingdon