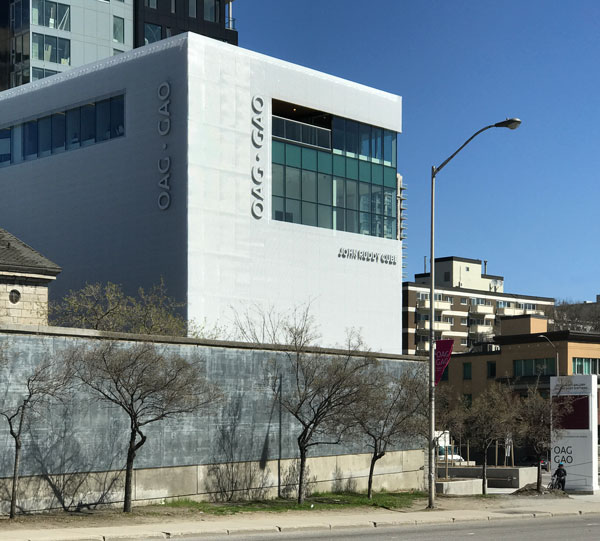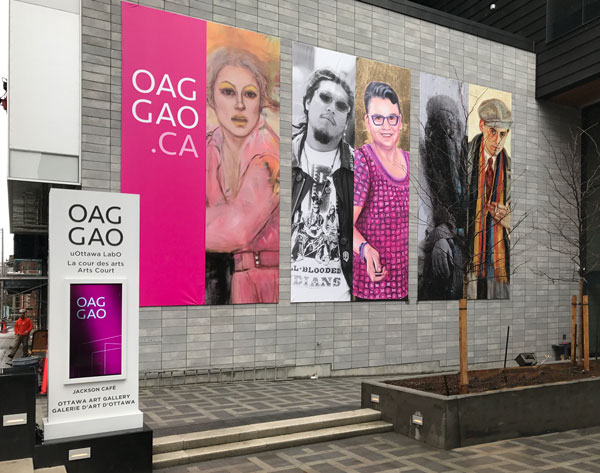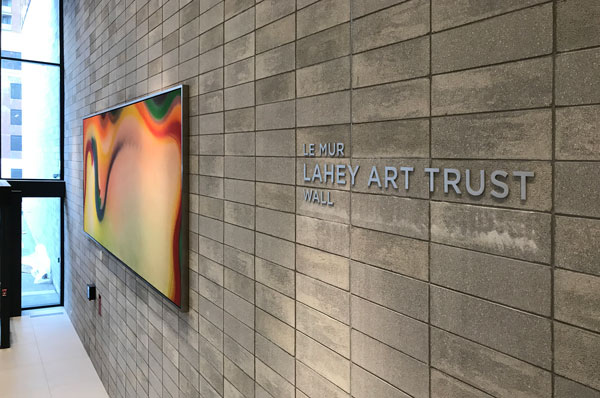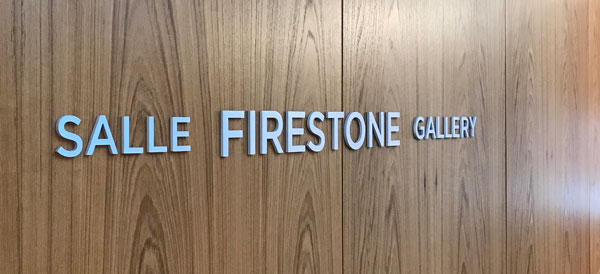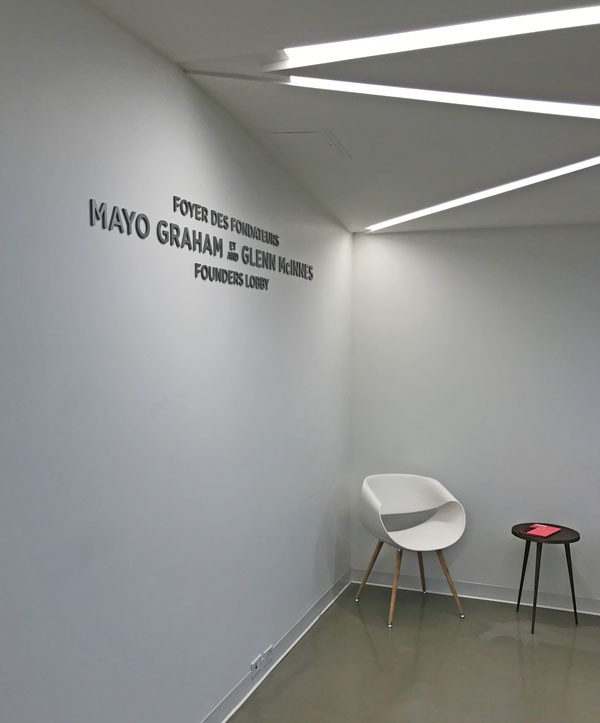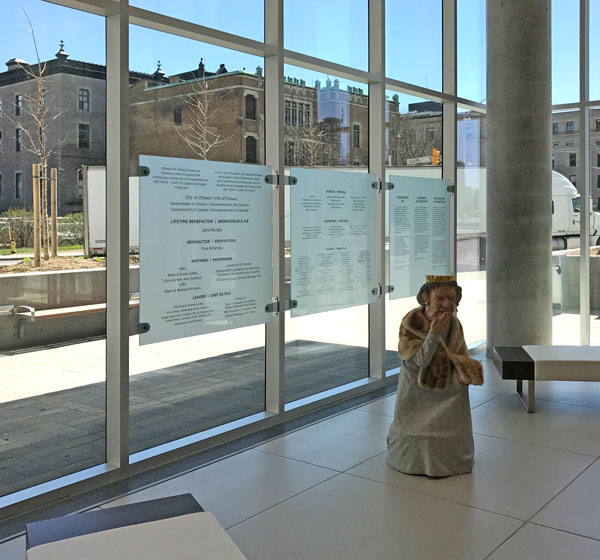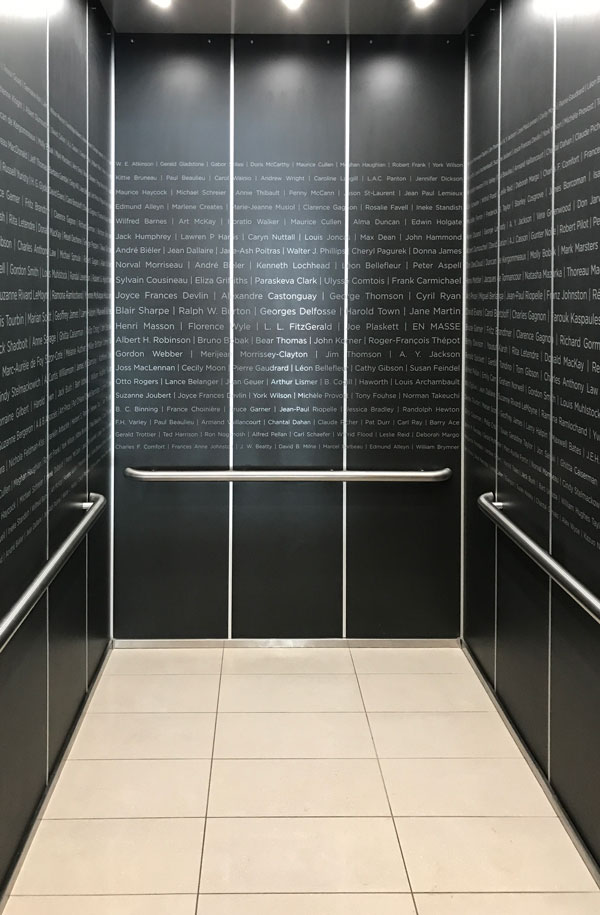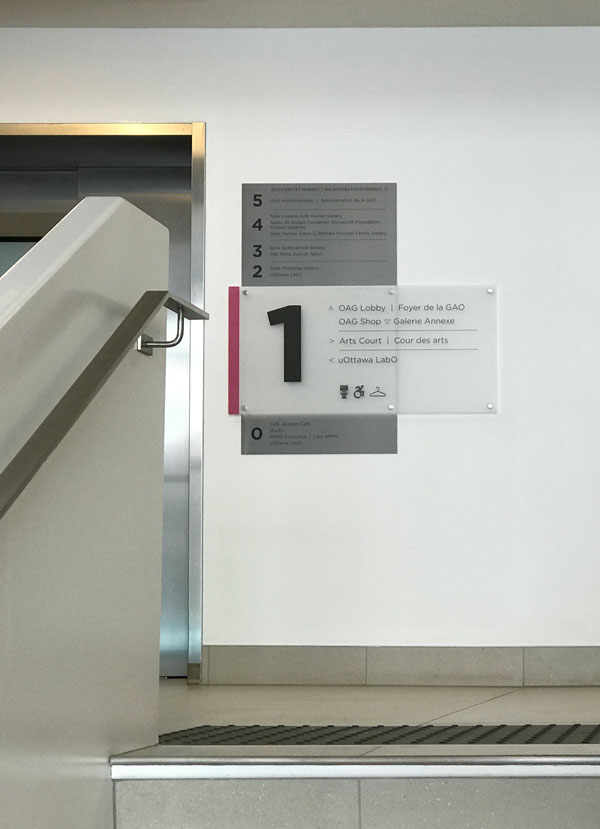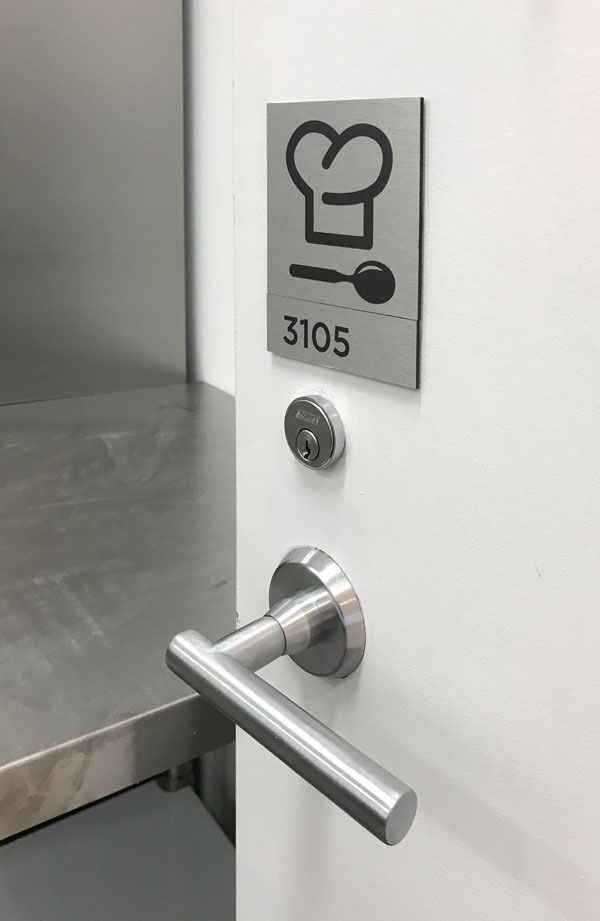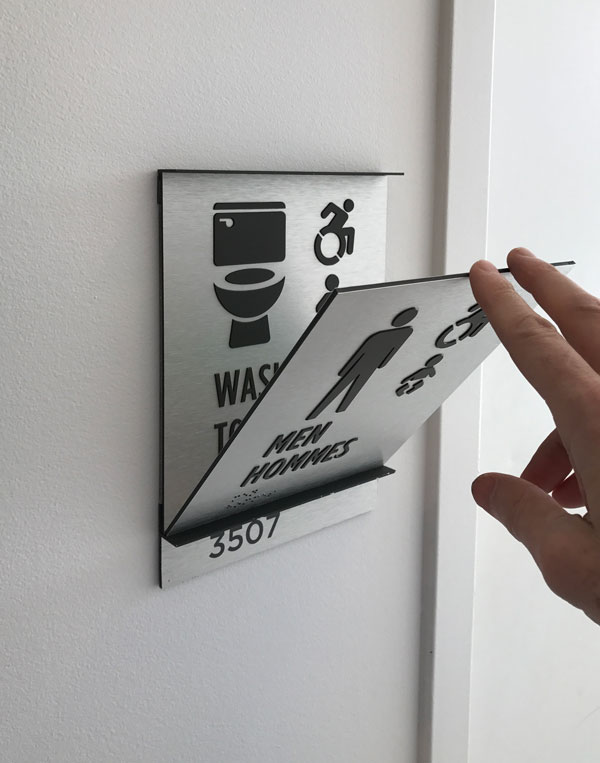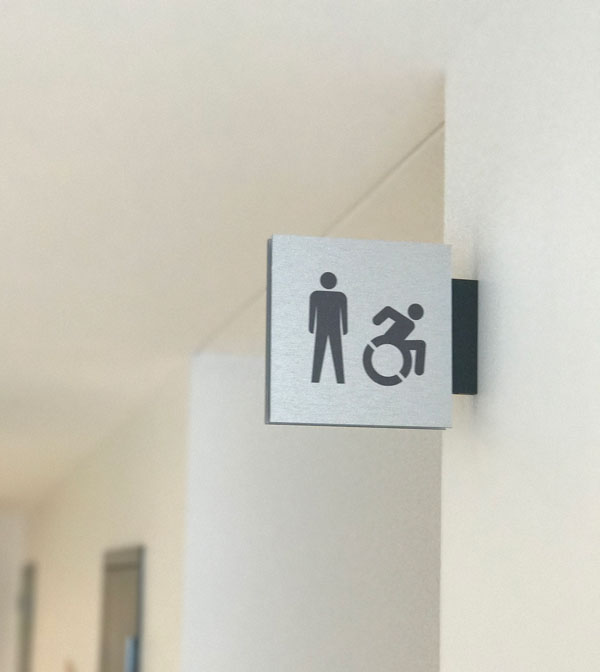 This P3 project provided a new home for the Ottawa Art Gallery (OAG) in a new building situated next door to the OAG's former location in shared space within the Arts Court building. The new building is a spectacular home for the existing collections of the OAG and for showcasing new art in Ottawa.
Intu created the signage and donor recognition elements for the building, both interior and exterior. The look reinforces the OAG's new branding and creates an aesthetic very much in tune with the modernist building. The exterior signage includes LED and LCD displays along with Illuminated Channel letters detailed to "float" above the perforated metal veil that surrounds the central cube.
The interior signage includes a novel solution for accommodating genderless washrooms with signage that can be converted to gendered for large events.
The signage incorporates brushed aluminum for most base building signage, as well as wall-applied vinyl. Wayfinding is limited to elevator directories and hand-off signage at the links to the Arts Court building. Donors are recognized using cut-out brushed aluminum letters or printed crystal film on the rear of tempered glass.
Intu was very proud to have had a role in the creation of the new OAG space – it's a must-see when in Ottawa!
OAG Graphic Designer – Nicole Vallee, Domino Creative
Signage Fabrication & Installation – Tri-Pro, Miller McConnell, Signs.ca, SignSource, Pattison Signs, Solotech
Architects – Barry Padolsky Associates Inc. Architects and KPMB Architects (advocate architects) / EBC Inc., DevMcGill and Groupe Germain with Régis Côté et Associés (DBFM consortium)
General Contractor – EBC
Client
Ottawa Art Gallery | City of Ottawa